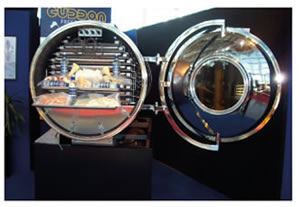 Líder en equipos de liofilizadoras para el secado por sublimación del hielo cuando el producto es congelado. Se dispone de equipos a:
Nivel piloto
Nivel industrial batch
Nivel industrial continuo
Fundamental uso en alimentos y en productos orgánicos termo-sensibles.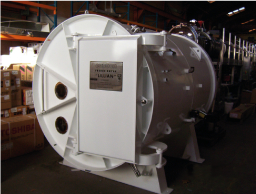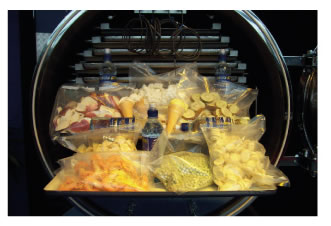 Ventajas
Transportar alimentos preparados sin necesidad de una cadena de frío
Reducido peso y volumen
Almacenaje bajo cualquier situación por periodos de hasta 2 años, conservando sus características: físicas, químicas, biológicas y organolépticas de su estado fresco natural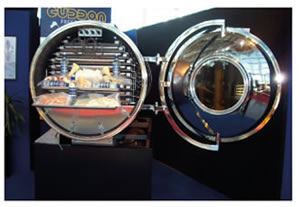 Leader in liophilizers equipments for the drying by sublimation of ice when the product is frozen. Choose the equipment that fit your needs:
Pilot level
Industrial level batch
Continuous industrial level
Fundamental use in food and in organic products thermos flask sensitive.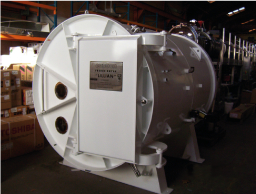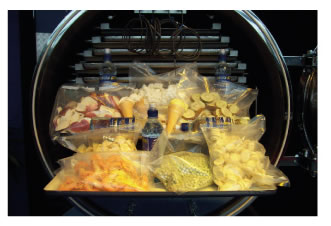 Advantages
To transport food prepared without need for a chain of cold
Its limited weight and volume
Storage under any situation, for periods of up to 2 years, preserving: its physical, chemical, biological, organoleptic characteristics of its natural fresh state