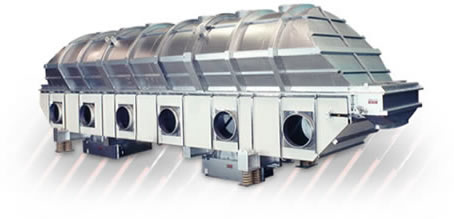 Lecho Fluidizado
Secadores / Enfriadores de Lecho Fluidizado, Convencionales, Estáticos y Vibratorios.
Slurry Media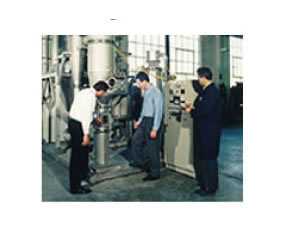 Flash Dryer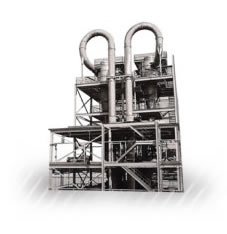 Tornesh Dryer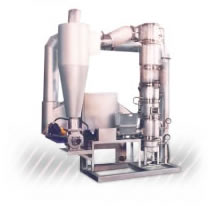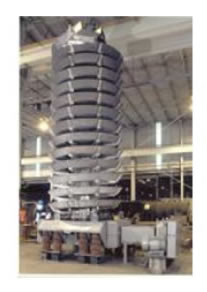 Elevadores espirales
Al mismo tiempo que elevan un material, pueden realizar secado o enfriamiento con un tiempo de residencia largo.
Alimentadores
Alimentadores vibratorios para diferentes capacidades a una tasa constante y uniforme.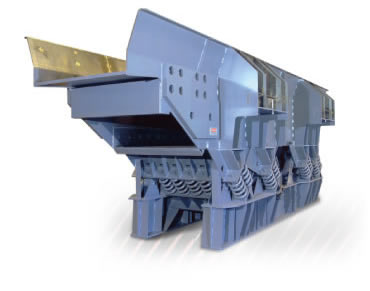 Cribas
Clasificación de sólidos secos, granulometrías superiores a 1/2". Limpieza/Clasificación.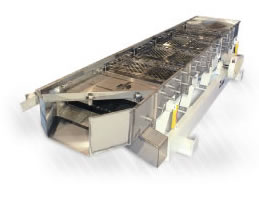 Equipos de separación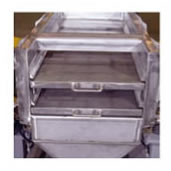 Descargadores
Descarga de silos o contenedores por medio de vibración.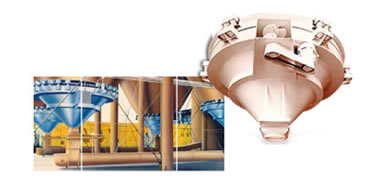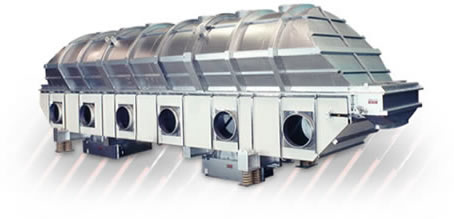 Fluidized Bed
Dryers/Fluidized bed coolers, Conventional, Static and Vibratory.
Slurry Media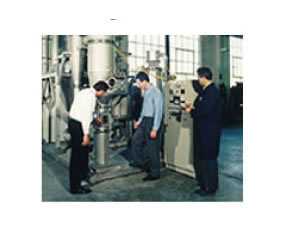 Flash Dryer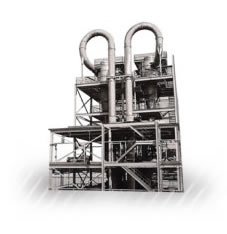 Tornesh Dryer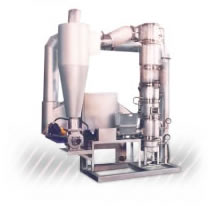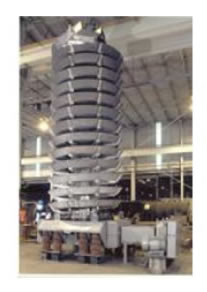 Spirals elevators
At the same time that raise a material, can perform drying or cooling with a long residence time.
Feeders
Vibratory feeders for different capacities to a constant and uniform rate.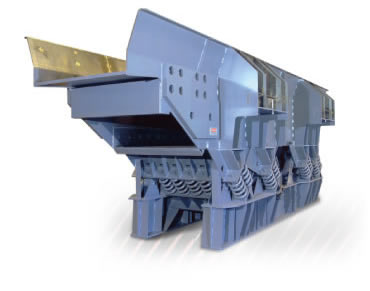 Screeners
Classification of dry solids, granulometrics above ½". Scalping/Grading.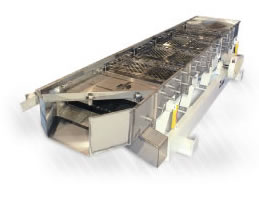 Separation equipment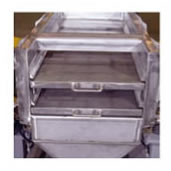 Downloaders
Unloading silos or containers by vibration.